3 Tips for the Best Christmas Ham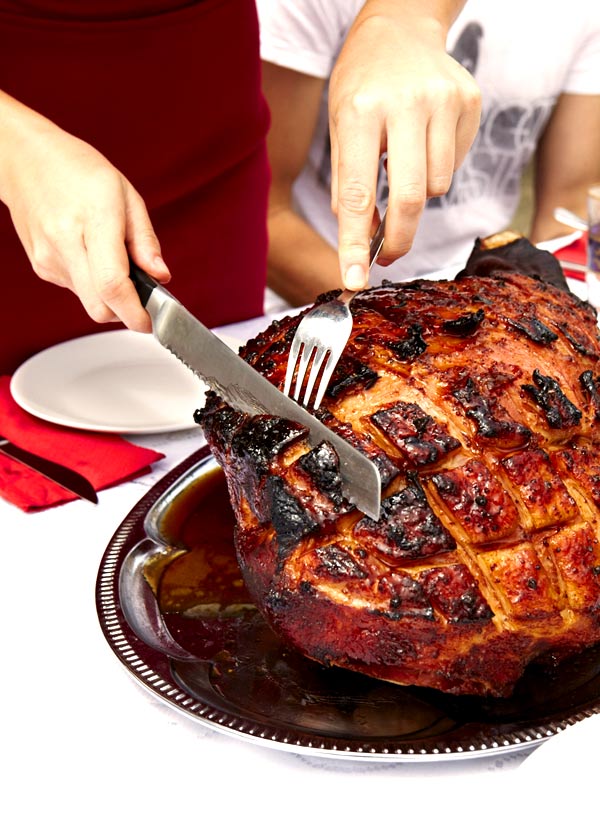 When it comes to choosing, carving and storing the best Christmas ham this xmas there a few simple tips to follow.
Tip: Buy Australian ham
The best Christmas ham is an Australian ham. Australian Christmas hams – including our popular Smokehouse Leg and Easy-Cut varieties – are fresh and locally sourced.
By contrast, if you look carefully at supermarket ham labels you may find they are made from frozen, imported Pork. This can mean you're buying a ham that's not as fresh or tasty as it could be.
To be sure you're buying a true Aussie leg, look for the Pink 'PorkMark' logo or check the country of origin label, or simply buy a bone-in variety.
All Kaczanowski hams are made from 100% certified Australian Pork. You'll find our Australian Christmas ham through independent grocers, delis and butchers (check out our list of stockists).
Tip: Carve your ham to minimise waste
Do you struggle to get the most out of your bone-in ham? With careful carving you can minimise wastage and keep the leg fresher for longer.
Tip: Store carefully for longer life
Christmas ham can be stored in a cotton bag soaked in a solution of 4 cups water and 2 tablespoons vinegar. In a pinch, you can use old pillowcase or linen tea towel.
Wring out excess water and place ham in the bag (or pillowcase or tea towel). Store the wrapped ham in the coolest part of your fridge, we suggest 3 degrees. With proper storage, your ham will remain fresh and give you leftovers for many days.
(Remember to re-soak bag in solution every few days or when the ham bag, pillowcase or tea towel dries out).
Kaczanowski Christmas ham available now