Kaczanowski & Co Smallgoods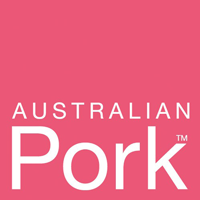 Smoked Ham Hocks are a great starter for soup and broths. Our Ham Hocks are made from certified Australian Pork, cured with salt and mild spices and smoked over hickory.Bulb Easy Cut Ham is a short bone-in leg ham that is easy to hold and carve. This fuss-free ham is made from Australian Pork, cured and smoked to our special recipe.
For product enquiries or to pickup from our factory enquire online or call (02) 9642 3809
---
Smoked Ham Hocks Notes
Kaczanowski ham hocks are cured, cooked and traditionally smoked over hickory for a sharp, full taste. Smoked hocks are an uncommon but versatile ingredient, suitable for making soups, broths and all kinds of slow cooking.
Product Notes
How To Store
Hocks are vacuum packed to preserve freshness. Store at or below 4°C.
How to serve
Find seasonal ham hock recipes on our Facebook page.
Product Features
Certified Australian pork hocks
Prepared and smoked to our family recipe
Great for soups, broths and slow cooking