Kaczanowski & Co Smallgoods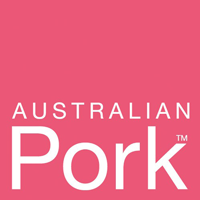 Leg Ham is a popular choice for Easter or Christmas. This bone-in ham is sourced from certified Australian Pork, prepared to our family recipe, and lightly smoked over hickory for a traditional flavour.
For product enquiries or to pickup from our factory enquire online or call (02) 9642 3809
---
Leg Ham Notes
We select a leg of certified Australian Pork and carefully prepare it to our family recipe. The leg is cured without removing the bone then slowly cooked and smoked. This 'standard' leg ham is less smokey than the 'smokehouse' leg ham, but nonetheless retains the sharp, woody flavour of traditional Christmas ham. Ideal for glazing and all kinds of Xmas decoration.
Bone-in leg ham is available as a 'butt' (cut from the top of the ham leg) or a 'shank' (cut from the bottom of the ham leg).
Product Notes
How To Store
Store at or below 4°C.
Cover with a clean tea towel or ham bag that has been dipped in a solution of 2 cups of water to 1 tablespoon of vinegar with the excess squeezed out. Replace the tea towel or ham bag every three days. Your ham will stay moist and fresh tasting for up to three weeks.
How to serve
Make a Kaczanowski leg ham the centrepiece of your Christmas dinner or lunch. Find seasonal recipes on our Facebook page.
Product Features
Certified Australian pork
Gluten & MSG free
Traditional family recipe