Kaczanowski & Co Smallgoods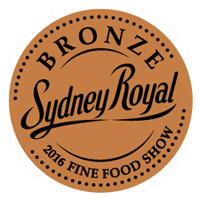 Kaczanowski & Co Roast Lamb is made from 100% Australian Lamb. This boneless, cured and pre-cooked lamb roast is an excellent time saver. Serve cold sliced, or gently heat and serve with vegetables.
For product enquiries or to pickup from our factory enquire online or call (02) 9642 3809
---
Roast Lamb Notes
We select a premium leg of Australian lamb which is carefully deboned and cured to a Kaczanowski family recipe. The tender meat is rolled, netted and slowly cooked until mouth-watering. Kaczanowski Roast Lamb has no bone and little fat, so there is less waste when it is carved. The whole piece of lamb is vacuum packed to seal in freshness.
Product Notes
How To Store
Store at or below 4°C.
How to serve
Serve hot or cold. To avoid over-cooking, heat lamb slowly, over boiling water. Find seasonal Roast Lamb recipes on our Facebook page.
Product Features
100% Australian Lamb
Award-winning product
Gluten and MSG free