Imperial Ham Wins Gold Medal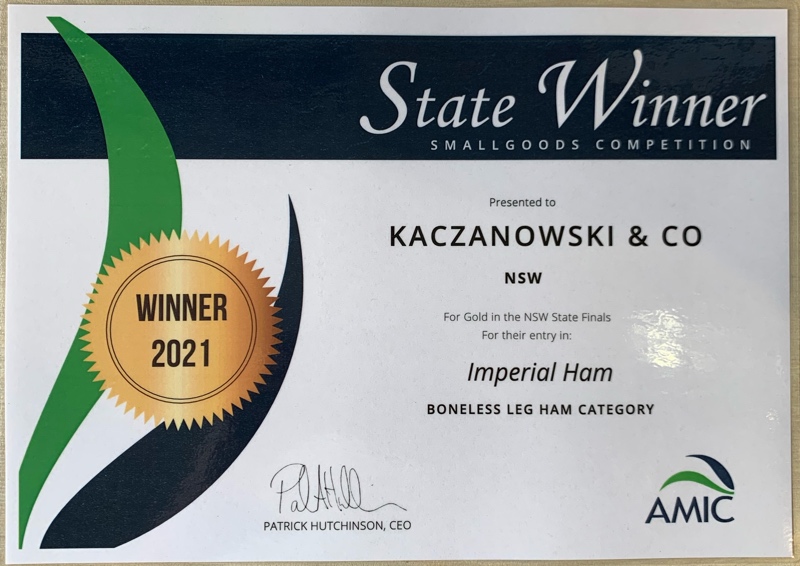 Kaczanowski & Co has been awarded a gold medal by the Australian Meat Industry Council (AMIC) as part of their prestigious annual smallgoods competition.
The AMIC is the peak body for retailers, processors and smallgoods manufacturers across the country. The AMIC competitions only allow entries from local smallgoods manufacturers, attracting the very best food producers from across Australia.
Best Imperial Ham in NSW
Kaczanowski Imperial Ham placed first in the NSW boneless leg ham category, beating out tough competition from across the state.
The competition is judged by industry experts, with points awarded based on the smell, texture, visual presentation and taste of each boneless leg ham.
Of course, we are delighted with the win. This gold medal win is one of many such awards for Kaczanowski & Co, and officially places us among Australia's very best leg ham and Christmas ham manufacturers. (A fact that many of our customers have known for years!)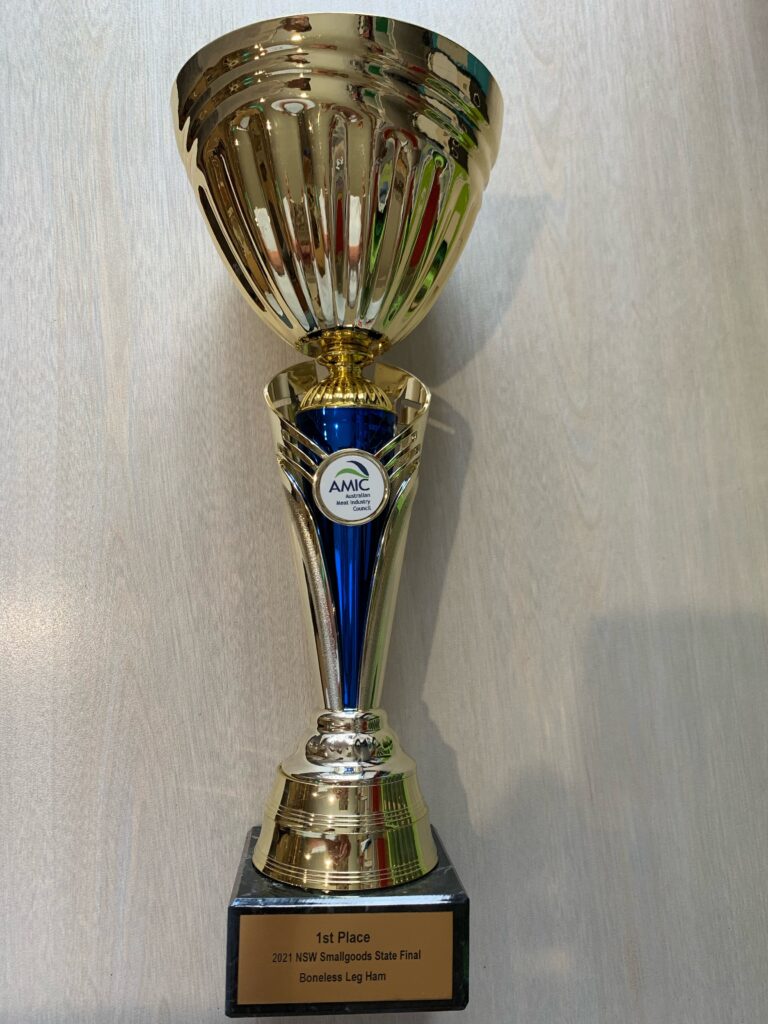 Wholesale enquiries
Is your deli stocked with award winning ham and smallgoods? If not, it's easier than you might think. Our gold medal winning Imperial Ham is available to retailers such as butchers, delis and grocers across Australia.
If you wish to stock our products, simply contact us or get in touch with one of our wholesale partner distributors.
Retail / household enquiries
To find your local Imperial Ham stockist, simply visit our Where To Buy page. You'll find our award winning products – including Imperial Ham – in over 100 stockists across NSW.