Christmas ham on the Gold Coast: Where to buy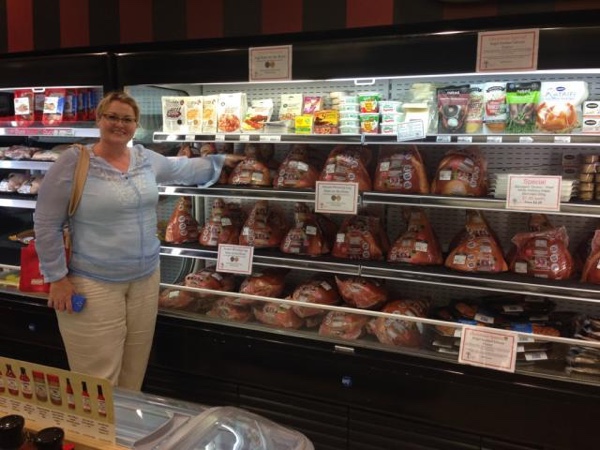 Want a Christmas ham on the Gold Coast? Kaczanowski & Co has you covered. Our hams are available from your local stockist – Ambarella Fine Foods.
Every ham that leaves our factory is prepared to the very highest quality, using Australian Pork and traditional ham smoking methods. Leg hams are gluten free and MSG free. You can order half leg and whole leg varieties, with weights from 3kg to 12kg.
Our hams are ready to eat and can be served cold sliced. Although many people like to glaze and (briefly) bake their ham, making it fabulous Christmas centrepiece.
If you are serious about Christmas ham, we recommend you drop into Ambarella Fine Foods. Not just to see their entire range of gourmet treats – but to get a ham tasting! We guarantee you'll love the flavour.
Burleigh Waters
Ambarella Fine Food Store | Shop 12/1 Santa Maria Circuit, Burleigh Waters QLD
Order by phone: (07) 5520 0806
About Kaczanowski & Co Christmas Ham
At Kaczanowski & Co, we've been making premium quality Christmas hams for over 20 years using traditional European recipes passed down through our family.
Prepared fresh to our family recipe, every day
Made with 100% Australian Pork
Traditionally smoked
Whole or half leg varieties
Gluten & MSG free
Stockists of Christmas ham on the Gold Coast