Bring Home the Bacon this Winter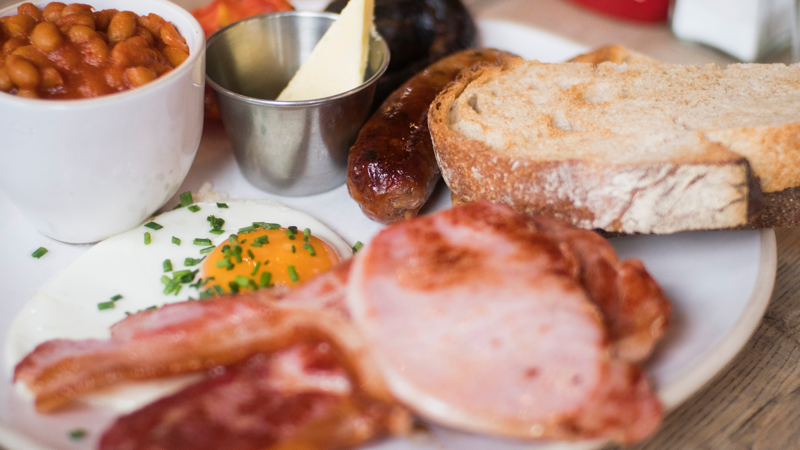 Winter is a fantastic time for cooking. It's the time for hearty oven-baked lunches, satisfying pasta dishes and hot breakfasts. Versatility is key, and there is no more versatile ingredient than the humble bacon rasher.
After all, what great meal doesn't start with frying bacon in a pan?
Which bacon should you use?
Not all bacon is created equal. Kaczanowski bacon is sourced from 100% Australian farm grown Pork. This is important to realise because most supermarket bacon comes from Europe and North America. If you can, buy Aussie!
In Australia, there are three common types of bacon: Gourmet bacon, Bacon eye and Middle bacon. Each type of bacon has its own unique flavour and can be used in different ways. Kaczanowski bacon is lightly salted and smoked to give a subtle flavour, suitable for everyday meals.
Autumn bacon recipes
Cauliflower pasta bake with gourmet bacon

Nothing says 'comfort food' like a steaming hot Pasta Bake on a chilly Autumn night. Gourmet Bacon is fantastic in this kind of dish because the 'eye' can be diced and fried up really nicely, while the diced 'tail' pieces ooze flavour through the whole dish.
No cream carbonara with bacon eye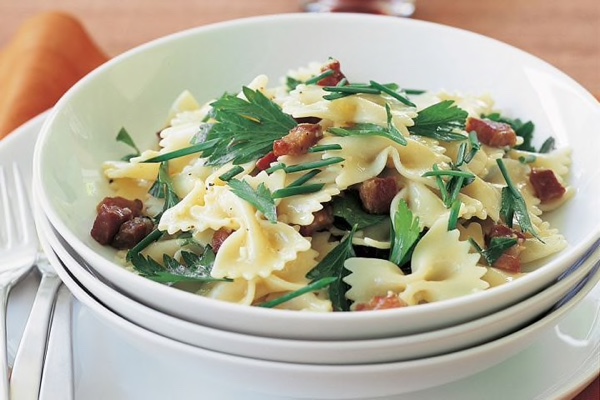 If you're feeling diet-conscious, Bacon Eye is healthier choice because it discards the fattier 'tail' piece. So it's a perfect substitution for this healthy-ish twist on Spaghetti Carbonara, made with egg whites instead of full cream. (Trust us, it's delicious).
Breakfast cups with middle bacon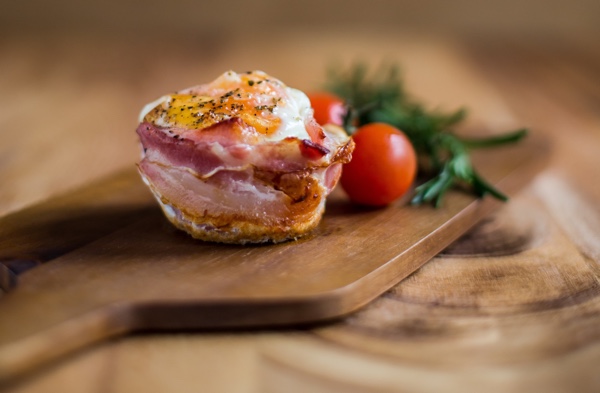 Sometimes it's important to get artistic with your breakfast. These clever 'bacon breakfast cups' can be made from Middle Bacon, which is the ideal cut because it comes in a longer strip. When cooked, the bacon turns crispy and delicious, while the egg filling bubbles and cooks inside.
Fried mushrooms with speck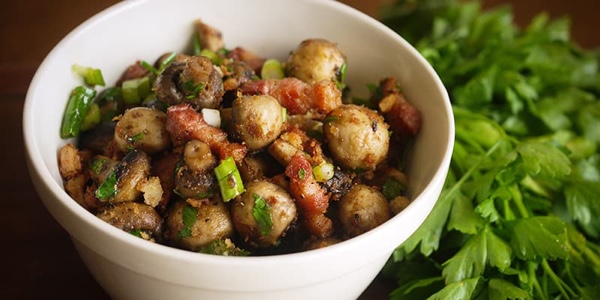 Bacon and Speck are often used interchangeably, though Speck is quite different. (Arguably, it's closer to European ham). Baked or fried, thick cut Speck lardons drench everything with fatty flavour. Top chefs love to cook it with seasonal vegetables.
Want more great recipe ideas? Follow us on Facebook!