Australian Pork Award For Bone-In Ham 2016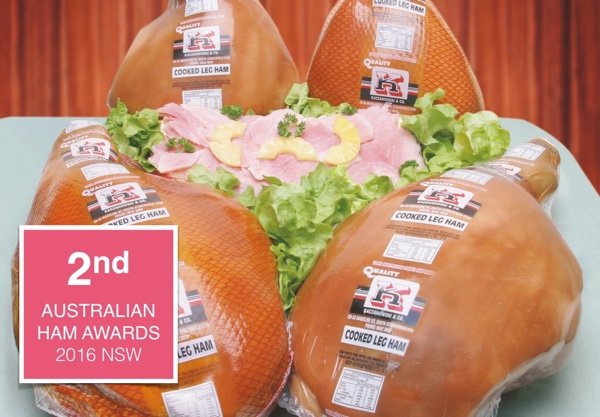 Kaczanowski & Co Smokehouse Leg Ham was recently awarded runner-up in the annual Australian Ham Awards, ranking among the very best bone-in hams available in New South Wales.
About the awards
The Australian Ham Awards allow only hams made from 100% certified Australian Pork. Judging is based on a range of industry and professional criteria including appearance, texture, aroma and taste. The awards recognise the very best Christmas hams available in each state and territory, with sub-categories for bone-in and boneless ham varieties.
Success starts with quality
The excellent result continues a long tradition of industry recognition for Kaczanowski products. We believe this success owes much to having the highest quality produce to work with. That's why all Kaczanowski & Co Christmas hams are made from certified Australian Pork, proudly sourced from farmers in Victoria and Queensland.
Find out more about our award-winning Bone-In Smokehouse Leg Ham