Corned Beef Wins Gold Medal 2016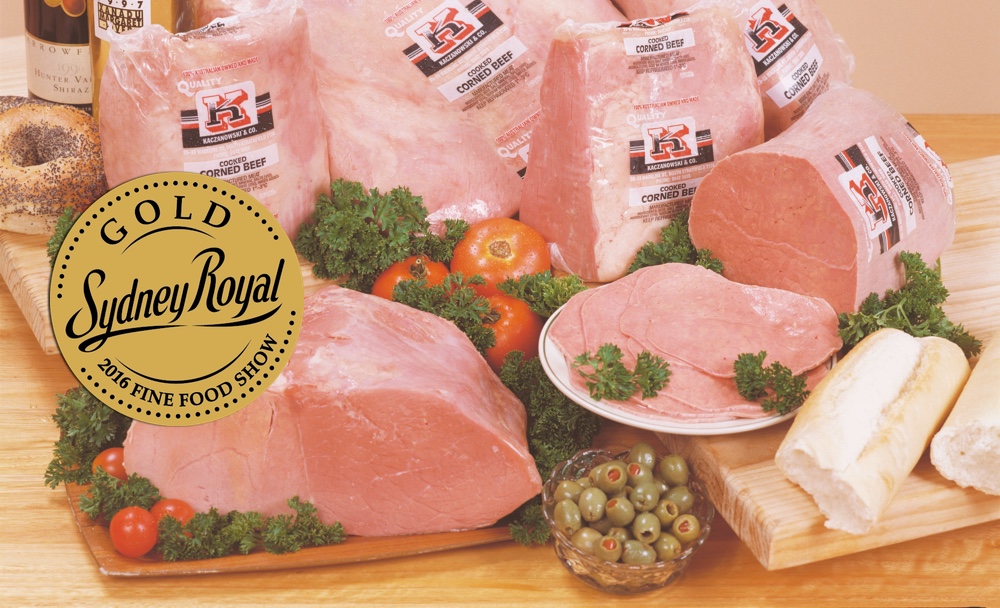 We are pleased to announce that our Corned Beef Silverside has been awarded a Gold medal at the 2016 Sydney Royal Fine Food Show (Deli Meats Competition).
The Royal Agricultural Society (RAS) Fine Food competition is a nationally recognised benchmark for excellence in the Australian food industry. Winning a Gold medal is a significant honour.
Read more about the RAS competition here.
Award-winning Corned Beef
Our much-loved Corned Beef came out on top against a strong field of entries – winning over 90 points (out of 100) for criteria including appearance, smell, texture and taste. In addition to the Gold, we were also awarded 10 Silver medals and 10 Bronze medals.
Continuing a tradition of excellence
We are pleased with this strong result across our entire product range. We believe that these awards reflect our commitment to producing the very best cooked and cured meats in Australia.
The wins continue a long tradition of success, including a Gold medal-winning Smoked Chicken Breast in 2015 and earning nomination for the coveted RAS President's Medal in 2014.