Kaczanowski & Co Smallgoods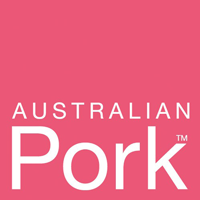 Roast Pork (and smaller diameter Pocket Pork) is a boneless leg of Australian Pork, cured to our family recipe and filled into a casing for cooking. Roast Pork is provided as a half round for easy carving.
For product enquiries or to pickup from our factory enquire online or call (02) 9642 3809
---
Roast Pork Notes
Roast Pork is ideal for delis and commercial kitchens. Roast Pork is made from a boneless leg of Australian Pork which is cured to a family recipe. The tender meat (with skin on) is filled into a round casing, cooked and then cut in half and vacuum packed for freshness.
Product Notes
How To Store
Store at or below 4°C.
How to serve
Serve hot or cold. To avoid over-cooking, heat slowly, over boiling water. Find seasonal Roast Pork recipes on our Facebook page.
Product Features
100% Australian Pork
No added MSG or sugar
Gluten free